Gems Ville: Be a part of Singapore Geylang Transformation
In Gems Ville you will have the energy of a lively place to call home. Gems Ville at Geylang is located in the heart of Singapore's redevelopment east section and as a result of these ongoing developments, the area has seen a surge in popularity.
The URA master plan states that the area next to the PayaLebar Metro Interchange will be converted into a busy commercial center with office and retail buildings. In PayaLebar, a $3.2 billion urban redevelopment project, residents can find a retail center and Park Place Residences, a condominium part of the redevelopment.
Green spaces, bike paths and PLQs are what will be created by the new building expected to be completed soon. In the future, more shops and restaurants will open on the banks of the Geylang River. The project will also bring operation to the Geylang River, which will be rebuilt.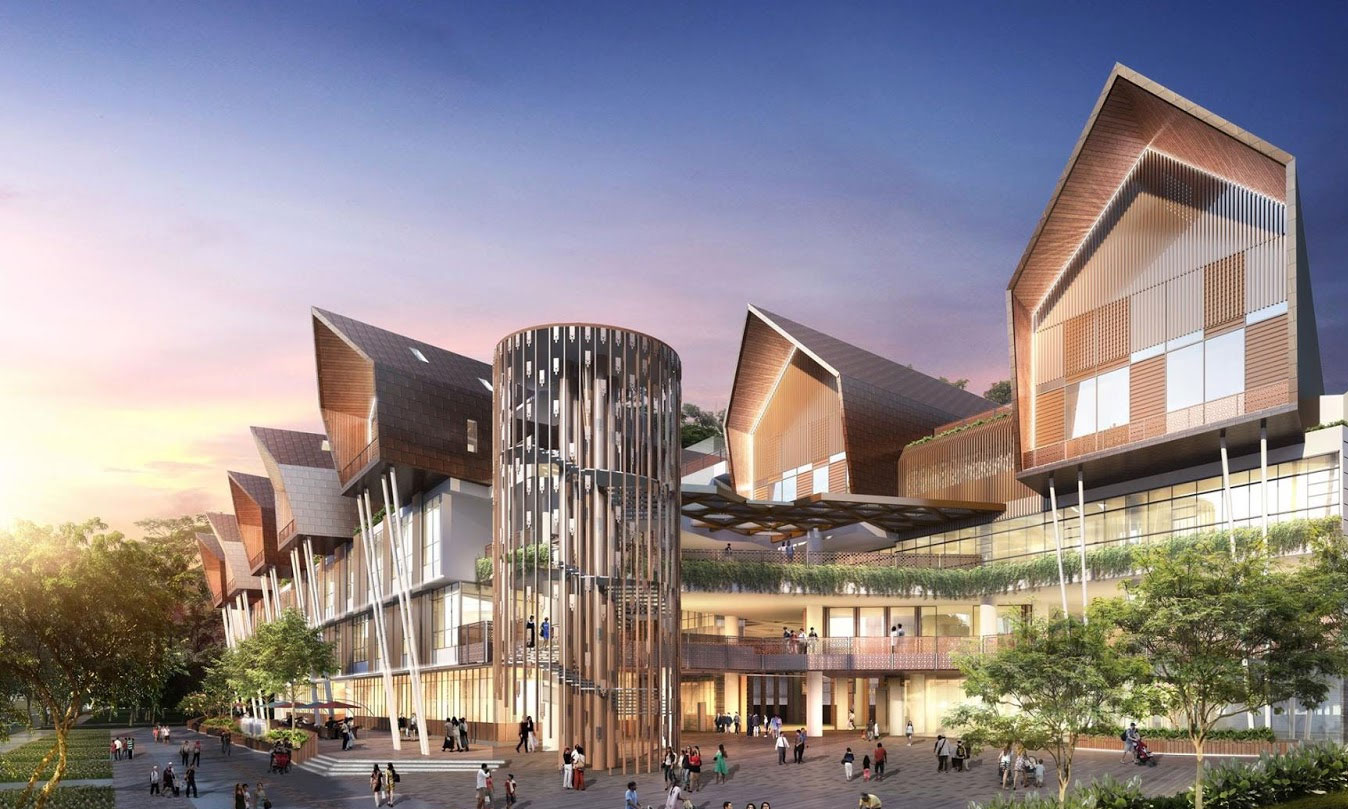 Gems Ville with pool view
Come Home To Gems Ville, Good Connectivity in District 14
Overview of Gems Ville Condo 's Location
Gems Ville Condo has a tropical theme, with lush trees and flowing water. The premises are designed to be airy, with open spaces and wide corridors. The spacious floor plans are a mix of 1, 2, 3 and 4 bedroom units. This development is located near Geylang East MRT station, making it easily accessible.
Nearby amenities are 3 MRT stations and Old Airport Road Market & Food Centre, all of which are in close proximity from this condo. you have a list of mall as Paya Lebar Quarter Mall (PLQ Mall), City Plaza, Kinex, Paya Lebar Square, Singapore Post Centre, Kallang Wave Mall, and Kallang Leisure Park for more shopping, eating, and entertainment options. Local food places such as Sims Vista Market & Food Centre, Old Airport Road Market & Food Centre, Kallang Estate Fresh Market & Food Centre, and Geylang Serai Market & Food Center are available to enjoy and shopping.
Gems Ville Residences is not far from the Central Business District (CBD). It's only 10 minutes away, and residents can bet a lot of Small to Medium Enterprises (SMEs) will crowd in here if not for the vice events. Geylang & Kallang is also easily accessible via the MRT, with stations in Aljunied, Dakota and Paya Lebar offering easy transportation to various district ends.
Gems Ville with map connectivity of EW8 Paya Lebar
Discover the neighbourhood to find out why Gems Ville Condo deserves the top premium accommodation you should choose.
Gems Ville Condo with Geylang revolution
Under the proposal, which has been approved by the Geylang town council, it is expected to transform the city into a modernized metropolis with a new light rail system, a new airport, new roads and overpasses. For example, the newly planned airport will be located 10 minutes from the city center. The project started in 2015, but it received close scrutiny while Mr. Lee Kuan Yew was alive. He was concerned about the rising cost of living and shrinking land in the area.
The tunnel design also calls for an additional road inversion, which will begin at the mouth of the Geylang River and traverse a section of the tunnel. The opposite route will end at an intersection near Jalan Sultan, near the Kallang River. The government projects its population to grow to 5 million by 2030. (Singapore now has 2.7 million.) The tunnel connects the city with the mainland and the island of Singapore.
Get more the latest updates of Gems Ville Condo by following NoMa News for more interesting information!
An Exclusive Showflat Preview of Gems Ville!
Quickly contact us to enjoy great discount offers with an exclusive showflat preview