Gems Ville @ East Asia Geylang Development: Explore The Address, Site Plan & Design
Living at Gems Ville and feeling the energy and inspiration as you shape this into your home. The development is located in District 14, Singapore including abundant types of residential units with distinct sizes that are well-connected to all the critical requirement of residents such as shopping centre, education insituation, hospitals and clinics, restaurants, food centre, entertainment. This exclusive condominium boasts TBA multi-generational apartments that every inch of your home has been delicately designed and carefully finished to the finest detail. When you come to Gems Ville, nature invites you in.
Email Us To Get The Latest News Of Royal Hallmark
Quickly contact us to enjoy great discount offers with an exclusive showflat preview
1. ACCESSIBLY LOCATION: Gems Ville Condo | An Address Of Privilege
Gems Ville Condo is located at 8 Lorong 13 Geylang in the main area of District 14. The project is located in one of the most accessible areas in District 14. This development offers Excellent connectivity through major routes linking to the address offers exceptional travel comfort for residents. Roads include the Pan Island Expressway (PIE), the Nicoll Highway and the Kallang Paya-Lebar Expressway (KPE) giving you a short drive to key locations in Singapore.
Additionally, Gems Ville close to Mountbatten MRT Station is nestled along the Old Airport Road and Aljunied MRT Station is within walking distance of the complex. To get to the Promenade MRT Interchange, residents need to go to the Promenade Metro Interchange, where you can easily transfer to the MRT Downtown Line. Alternatively, you can get to the Paya Lebar Metro Interchange, which connects to the East West Metro Line by going 1 subway stop in the other direction from Dakota Metro Station.
Young couples or families with young children living here will find it extremely convenient to be surrounded by a variety of educational institutions with all levels of education, including international schools. Below are some schools in the vicinity of the project.
Discover the neighbourhood to find out why Gems Ville Condo deserves the top premium accommodation you should choose.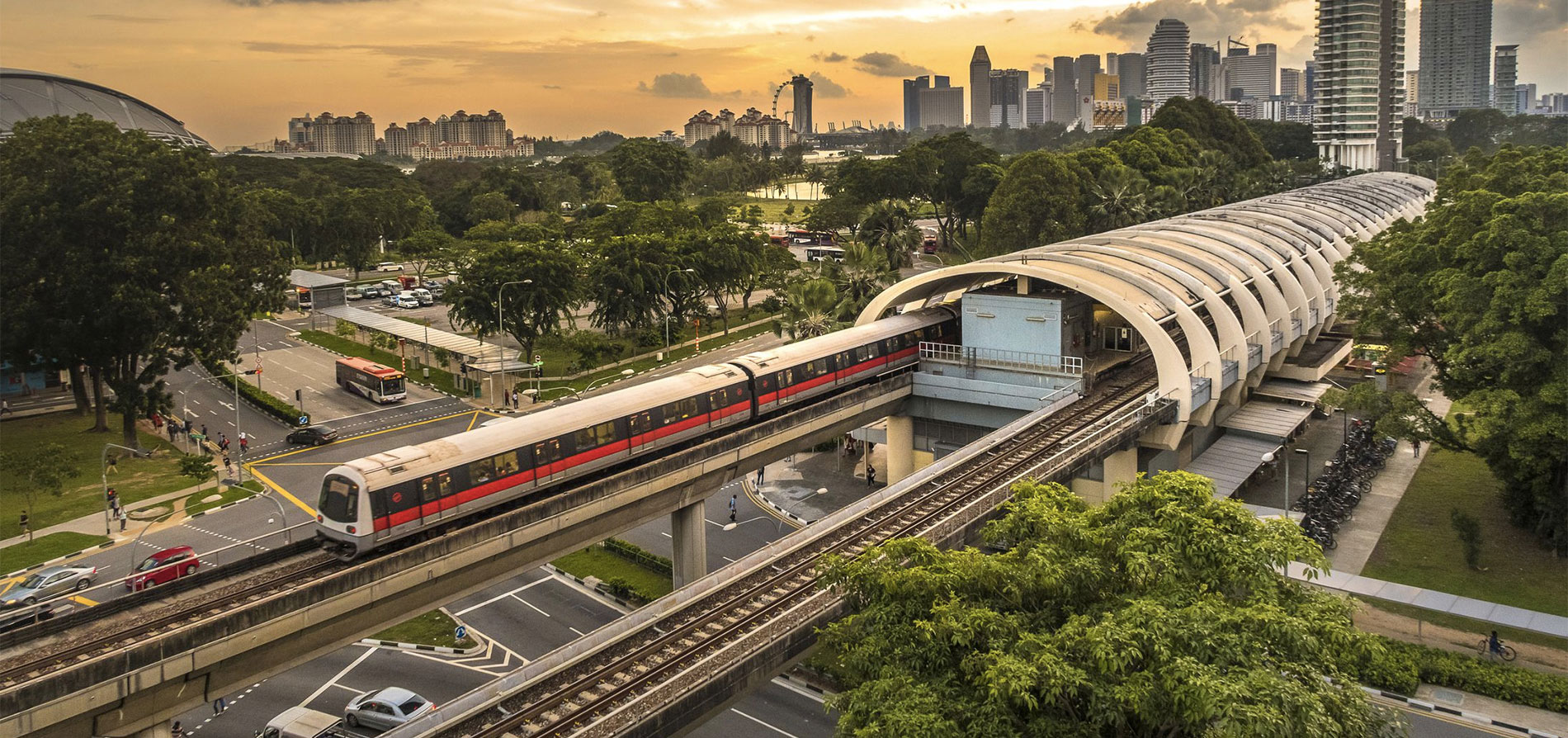 Gems Ville with convenient connectivity
2. SITE PLAN & FACILITIES: Gems Ville Provides Effective Utilities And Delicious Life Experience
Gems Ville Residences offers many different internal utilities and poetic landscape with fragrant gardens and flower bushes planted along both sides of the path leading to the campus. The closeness to nature is indispensable when it comes to development with green lawns, large green trees with birds perched on branches. Every morning when walking in the campus, you will be extremely excited to hear the birds singing, signaling a beautiful day has come.
The scenery here is picturesque, you will be immersed in the delicate subtleties of the landscape. The landscape here is uniquely designed to provide a large space where sunlight shines through the trees and foliage, painting a whole new picture, different from what you've seen before. Nestled in the green natural space is a health therapy swimming pool, a swimming pool with a track, a gym, a yoga floor and other common facilities so that you can both relax and socialize with people.
View the Gems Ville facilities as well as taste in a convenient and exquisite lifestyle!!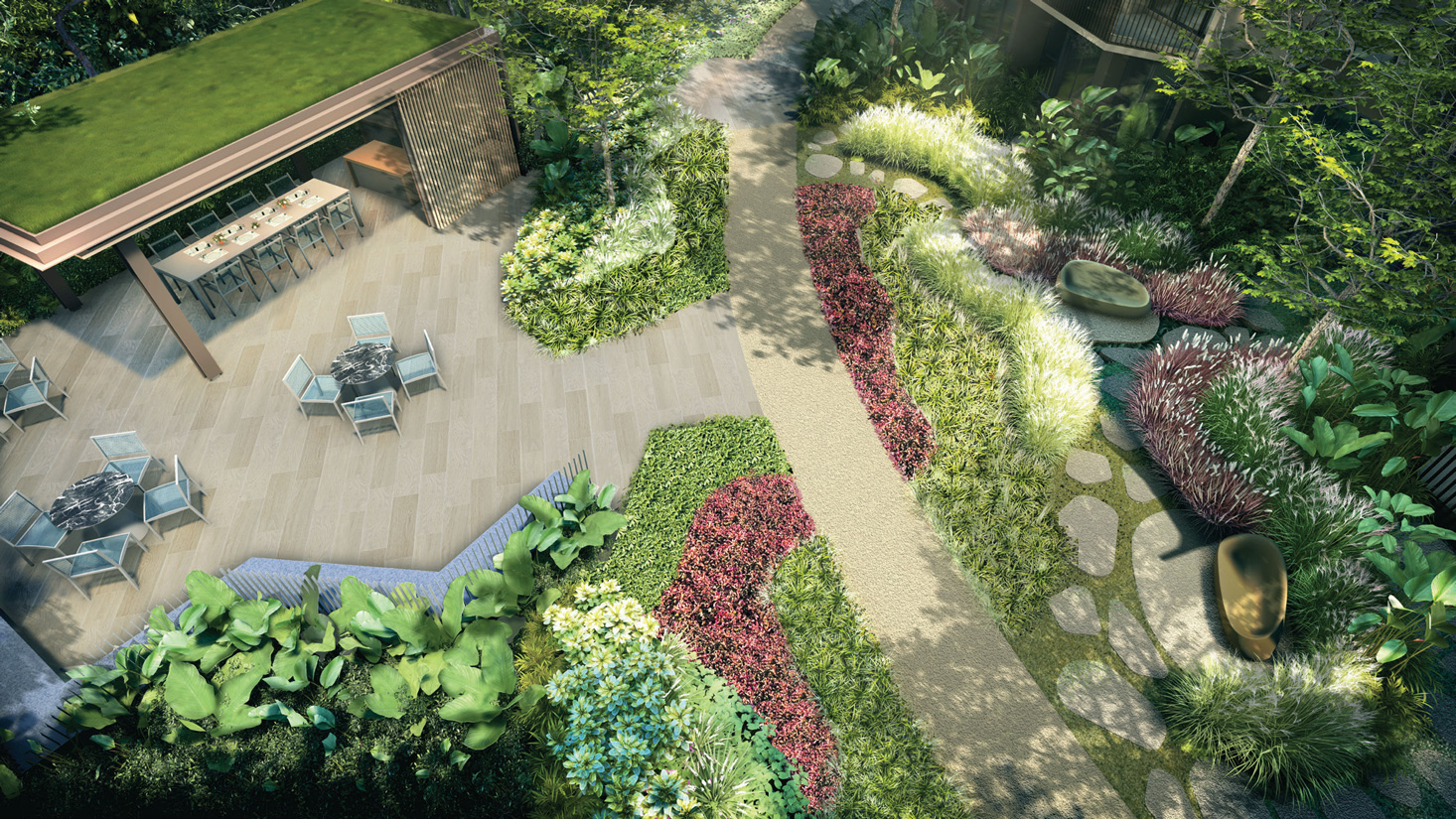 Gems Ville with landscapes design
3. DESIGN: Gems Ville With Space To Grow And Dream
Gems Ville @ Geylang with luxurious interiors and furnishings exude sophistication and evoke a lifestyle worth enjoying. Best of all, smart home technology brings your home to life. With seamless convenience at your fingertips, with the touch of a button you can lock and unlock your doors, turn on the air conditioning and set up your amenities in no time.
Take a look the Gems Ville floor plans and find out your home!

Gems Ville with interiors design

Enjoy Great Discount Offers With An Exclusive Showflat Preview of Gems Ville!

Quickly contact us to enjoy great discount offers with an exclusive showflat preview