Gems Ville Collaboration | Quickly get to places to learn, work and study
An impressive development located along Geylang Lorong 13, Gems Ville will be an excellently connected location to put you in the heart of all the daily action. Exceptionally quick access from this project to Mountbatten MRT Station, nestled along the Old Airport Road, and Aljunied MRT Station are within walking distance of the complex. Alternatively, you can reach the Paya Lebar Metro Interchange, which connects to the East West Metro Line by taking 1 metro stop in the other direction from Dakota Metro Station. If you work in the central area, the address is also close to economic and labor places, you can choose to drive 12 minutes or travel by MRT to City Hall and Raffles Place MRT, just go through 6 to 7 stations. Its proximity to two major highways: KPE (Kallang-Paya Lebar Expressway) and PIE Expressway (Pan Island Expressway), making it easy to get around Singapore.
When living at Gems Ville Condo, residents will enjoy a wide range of amenities in the area. There are plenty of local gourmet alternative dining options as well as cafes, pubs and coffee shops, all within short walking distance. With all the entertainment and grocery shopping very convenient with nearby shopping at NTUC, Sheng Siong and Cold Storage. Nearby are Paya Lebar Quarter (PLQ Shopping Centre), City Plaza, Kinex, Paya Lebar Square, Singapore Post Center, Kallang Wave Mall and Theme Park Kallang for more shopping, dining and entertainment options. Especially for busy people, convenience stores near companies in the immediate vicinity are also a quick lunch solution for a busy person.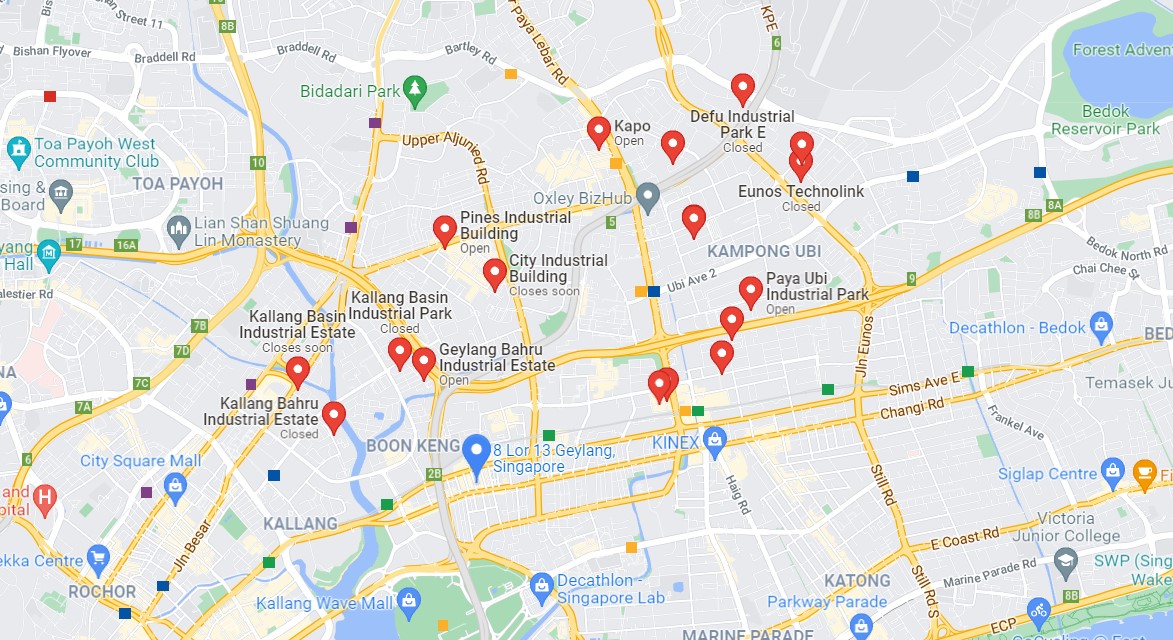 Gems Ville Collaboration: The project has a convenient location, near representative offices and industrial parks
In addition to the benefits of living in modern apartments at Gems Ville Residences, living near the administrative center and close to key industrial parks also has many other conveniences. First, near this area there are always convenient connections, near MRT stations, bus stations and main roads, you will not have to worry about transportation problems because all connections are close to you. The accompanying facilities such as schools, hospitals, commerce, entertainment, parks... are also located near economic areas, helping to improve the quality of life for residents. In addition, the apartments have attractive prices, quick and convenient connections to neighboring economic areas such as representative offices, private companies, shared workplaces as well as near research centers. . You also have easy access to famous landmarks such as Geylang Bahru Industrial Park, Paya Ubi Industrial Park, Kampong Ubi Industrial Park and Kallang Basin Industrial Park.
Explore prestigious schools and leading education centers around this project at Gems Ville Education. Also, seize the opportunity to invest in one of the newest luxury and comfortable homes!
Get Great Offers With An Exclusive Showflat Preview
Expanded accessibility and easy connectivity while living in Gems Ville