Gems Ville Virtual Tours
Designed to shake off the hustle and bustle of city life, Gems Ville is the newest freehold condominium located along Lorong 13 Geylang. This project is inspired by the green and fresh garden of nature, bringing close and gentle living values ​​to residents in the hustle and bustle Geylang area. Slated for completion in 2025, this apartment will be built with a compact structure in an area of ​​7,868 square feet. Landscape design elevates the quality of your life, when details are distributed with subtle elements, from green trees to small lakes, seamlessly arranged so that every step you take. come here to connect with nature, and you will be the subject to enjoy that masterpiece.
It is known that Gems Ville Condo will have an impressive facade at the junction, to bring many views and a sense of sublimation to your life. In particular, this project is unique in that it is compact but very comfortable, it has all the amenities of an apartment including various high-end equipment and materials. Contribute to an enjoyable life like an impressive and unlimited vacation, cherishing memories and accompanying you for a lifetime. You are like to be hidden in a peaceful environment near the city, away from the hustle and bustle. It offers a stylish yet people-focused layout, so that you enjoy a premium quality lifestyle. The project offers different types of apartments from 1 to 3 bedrooms, providing diverse options for buyers. Each apartment here is spaciously designed with reasonable layout and interior decoration along with special and impressive architecture. The large apartments will be fully equipped with essential furniture and utilities from reputable brands, ready for future owners to move in.
Gems Ville Residences Virtual Tours will be updated soon after the project is officially sold. This Virtual Tours offering allows you to experience a "quick look at home" through 2 types of perspective through Virtual Tour 3D and Virtual Tour panoramic, before you come to see Showflat at the showroom. Thus, you can visualize the actual apartment to make the best choice. Other versions are being updated continuously, send your email or register in the form to receive the full Virtual Tours by type and project details. Note that, after you send the email, the Sales Team will contact you as soon as possible.
Gems Ville offers you several types of apartments with unique design and modern decoration. Please see details at Gems Ville - The Residences for specific updates on the plan and layout of apartments in the project!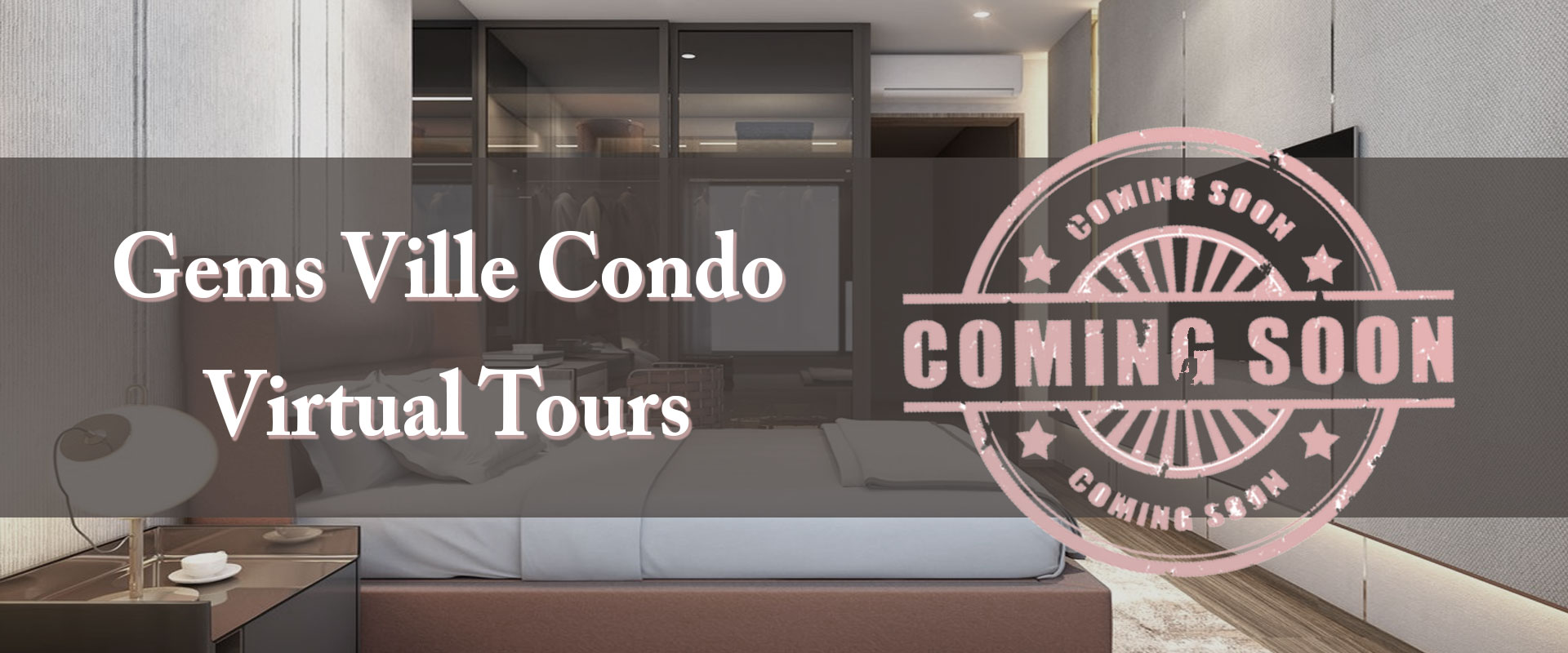 Enjoy Discount Offers With An Exclusive Showflat Preview
Gems Ville - For you to experience every emotion and nurture your every moment!