Gems Ville Condo | Penthouse Floor Plans
Gems Ville is a brand new freehold apartment project located at 8 Lorong 13 Geylang, by East Asia Geylang Development - one of the reputable developers in Singapore. With a land area of ​​about 7,868 sqft, the project is expected to develop into an 8-storey high-rise apartment building with various types of apartments from 1 to 5 bedrooms, including penthouses - the most luxurious apartment at the condo. Each apartment is equipped with a balcony feature that allows residents to enjoy majestic views of the surrounding area from the comfort of their own home.
Gems Ville Condo is like a rare gem created with everything you desire from nature around you. Inside each apartment, as soon as you step in the door, you will be greeted by luxurious comfort and your beloved family. Every nook and cranny in this development has been efficiently designed for an efficient layout and luxurious living space to meet your daily needs. From luxury kitchens to accessories and quality finishes, return to your own home with endless fun and possibilities. Light, spacious layout combined with delicate luxurious details, the penthouses are well-balanced and beautifully finished, creating an impressive living space with bold aesthetics of the urban areas. Top class resort.
Penthouses at Gems Ville Residences has an eternal appeal for a select few who want to enjoy life's lyrical moments. In a luxurious home where most of your favorite amenities are within reach, enjoy a break from the outside world. To be able to live in this urban paradise represents the ultimate ideal, making all else completely unnecessary. After a long day at the office, it's time to return to nature and work, play, and live. The distinctive architecture of the apartment provides an urban living in the area as its design stands out from the nearby projects.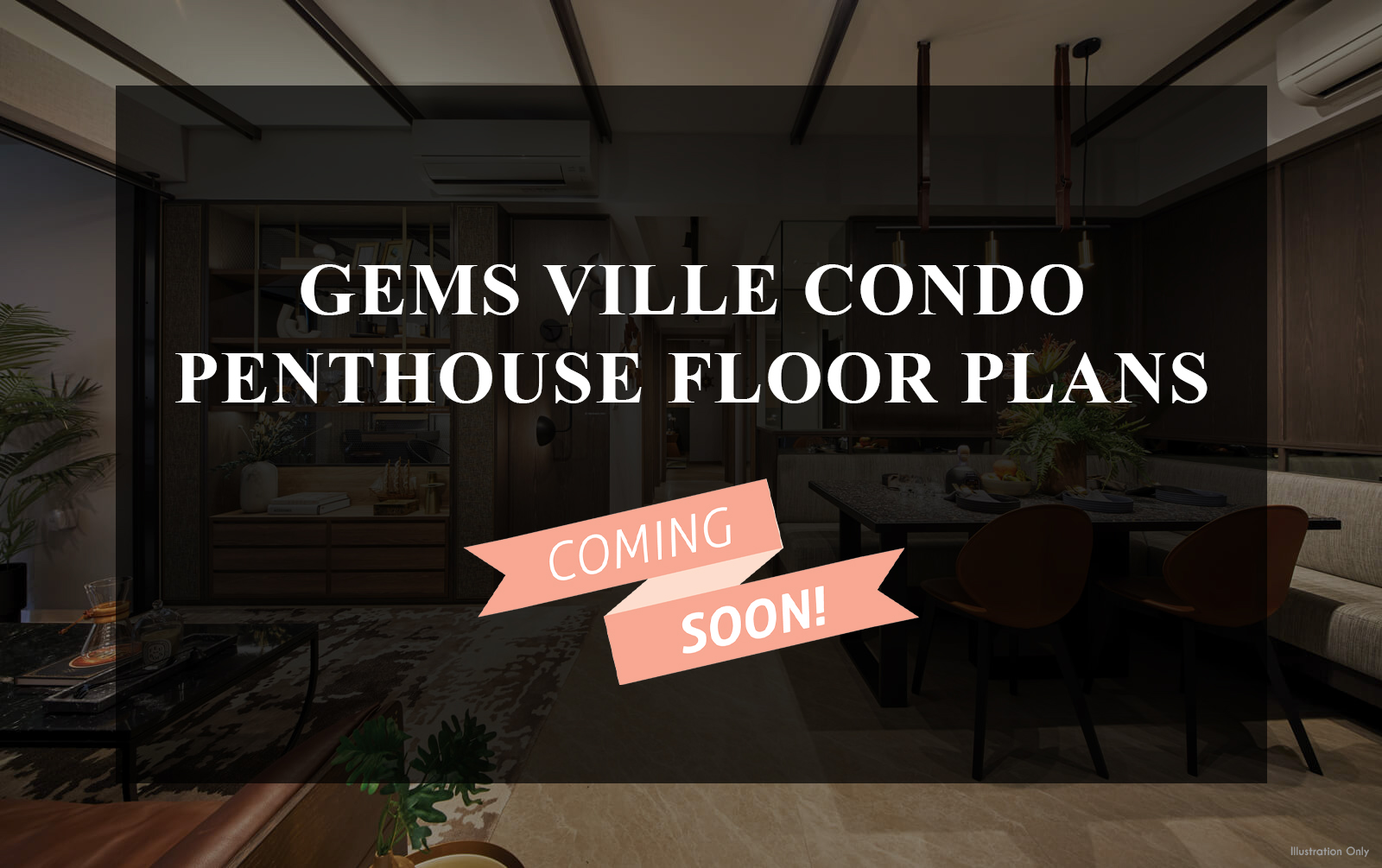 Gems Ville Penthouse Floor Plans
If you're interested in one of unit types at Gems Ville, please take a look at Floor Plans and book a unit before coming to our showflat, we will reserve the unit for your while you make your way down, to avoid disappointment!
Register With Us To See Available Units
Gems Ville - Elegant Layout Accentuates The Contemporary Spaces