Suggest a list of some medical centers near Gems Ville
Located along a bustling neighborhood, Gems Ville is a sought-after Freehold project because of its attractive investment value. Located at 8 Lorong 13 Geylang, District 14, this new project promises to bring great connectivity through the main roads connecting to the address, bringing comfort to residents. It should be noted that the location of this new apartment will be slightly away from both Kallang and Aljunied MRT for commuters who need to go to the East West Line. For the Downtown Line, Geylang Bahru MRT is one option and for the Circle Line, Mountbatten MRT would be the closest option. Residents will be completely spoiled with choice with a multitude of local and international culinary options available to them, all within walking distance of their accommodation. From eateries, restaurants, cafes to seafood, you can have it all within a 10-minute walk. Essential services such as banks, supermarkets, pharmacies, clinics and convenience stores are also scattered in the vicinity, for easy access.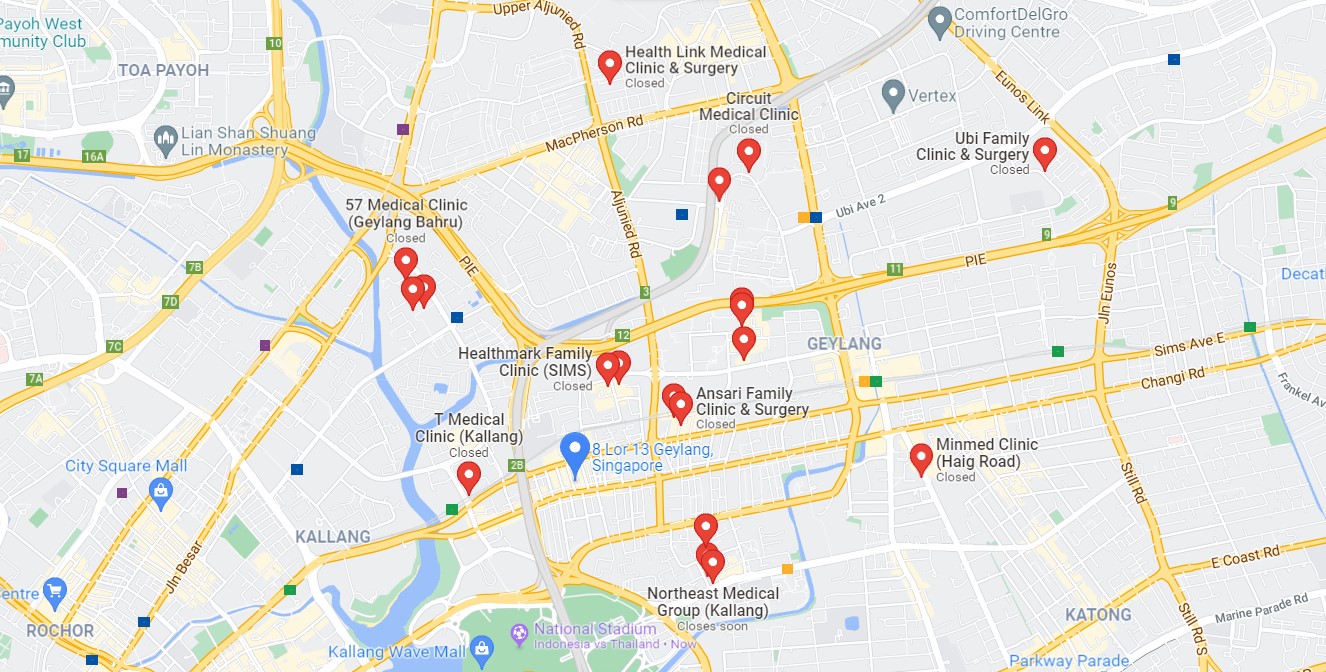 For those who care about health and the nearest medical services, living at Gems Ville Condo is a good choice for you, especially if there are elderly people in your home. While some people may find the thought of living near a hospital less than desirable, there are quite a few benefits that people who live near a hospital can attest. It can be seen that the great effects of the epidemic in the past few years have greatly affected people, especially medical services that can be overwhelmed, if you are closer to a hospital or medical center. , you can get priority.
Near Gems Ville Residences there are a variety of reputable clinics that you may need for some urgent medical situation or routine health monitoring. Living in close proximity to medical centers can also enhance your property's value. Your home will be more attractive to potential buyers or renters, especially those with special healthcare needs. The hospital is also an "opportunity center" providing jobs, increasing the demand for housing in the area. As important amenities, hospital complexes tend to boast better infrastructure, benefiting surrounding neighborhoods. Some of the suggestions for you such as Ansari Family Clinic & Surgery and Healthmark Family Clinic (SIMS) are only a 3-minute drive away. Another prestigious one just a 4-minute drive away is OneCare Medical Clinic Aljunied MRT and Boston Medical Clinic is just a 6-minute drive away. Although not always needed, the nearest medical centers can provide timely support for unexpected situations that you do not expect. Take note for your health problems!
Get more the latest updates of Gems Ville Condo by following Gems Ville News for more interesting information!