List Of Sports Clubs Near Gems Ville For Sports Lovers
With a sought-after location for sale, Gems Ville is an independent 8-storey apartment building with shared amenities conveniently located in District 14 along Geylang Lorong 13. Modern beauty, expected to be completed soon. completed in 2025, drawing attention away from the surrounding urban area with its clear façade. More specifically, the project enjoys a prime location with excellent access to major highways, bringing residents to all parts of the city such as the Pan Island Expressway (PIE), the Nicoll Expressway, and the Nicoll Expressway. Kallang Paya-Lebar Expressway. (KPE), allowing you to drive a short distance to key locations in Singapore. This apartment has good connectivity and is so convenient that you don't have to wonder what to do on the weekend, for example joining sports clubs is also an interesting suggestion.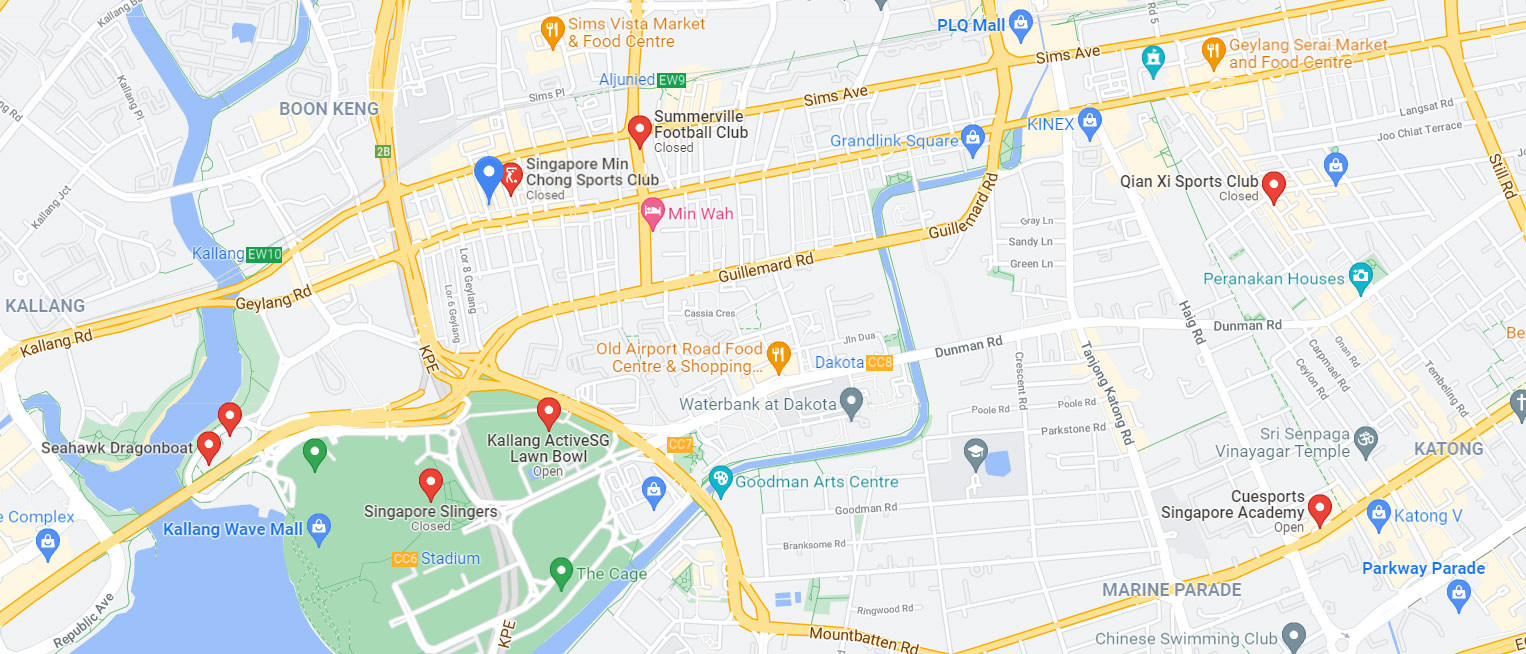 Explore more amenities around Gems Ville
Let's check out about Gems Ville Location to know more about attractive amenities nearby the condo!
While living at Gems Ville Condo, residents will be completely spoiled for choice with a multitude of local and international culinary options available to them, all within walking distance of their accommodation. From eateries, restaurants, cafes to seafood, you can have it all within a 10-minute walk. Essential services such as banks, supermarkets, pharmacies, clinics and convenience stores are also scattered in the vicinity, for easy access. Some of the more notable amenities will include Guillemard Village, Pavilion Square, City Plaza (shopping mall), Geylang ActiveSG Ground for sports use nearby, Sims Vista Market and Food Center if you're looking If you're looking for a late breakfast or lunch spot, the once famous Old Airport Road Shopping Center and Food Center, as well as the Kallang Estate Fresh Market and Food Center.
In addition, near Gems Ville Residences, there are also countless sports centers with a variety of subjects, for you to participate and experience. Fitness enthusiasts will be pleased to know that there is an indoor stadium and a variety of exercise equipment nearby (3 bus stops away). Geylang East Swimming Complex is also nearby, for those looking to take a dip or lap in the water. Participating in sports activities brings many benefits to you both physically and mentally. According to health experts, regular exercise will help your body be healthier, your immune system and resistance will be significantly improved. People who regularly participate in exercise and sports will have a strong body, rarely get sick, the body is always healthy and full of life. Therefore, if you do not know what to do in your free time, try participating in sports activities to improve mental and physical health.
Get more the latest updates of Gems Ville Condo by following Gems Ville News for more interesting information!
Fill Out The Form Below To Receive The Latest Updates
Quickly contact us to enjoy great discount offers with an exclusive showflat preview