Invest in Gems Ville - Advantages And Opportunities For You
Gems Ville is located in Geylang, which is known as one of Singapore's living paradise. Geylang is also a great investment at this point. As the property has a lot ratio of 2.8, the construction can be as high as 36 stories, but due to the vicinity of Paya Lebar Air Force Base, all adjacent structures are limited to Maximum height is 8 stories. Once the airport is relocated, the potential property value of the land will only increase as the possibilities of blocks begin to pour in. A low psf number also indicates potential capital appreciation.
Because Gems Ville Condo is also located near many malls, an estimated 10,000 job openings are open with the new Paya Lebar Quarters, making it perfect for new tenants looking for work in the city. . Investors can expect high rental returns and income, especially with the daily influx of new workers arriving in Singapore. As you can see, this project is a great investment as it is within walking distance of three metro stations and a short drive from any location in the city.
Check out the Gems Ville Location right here to learn about this development's convenient connectivity!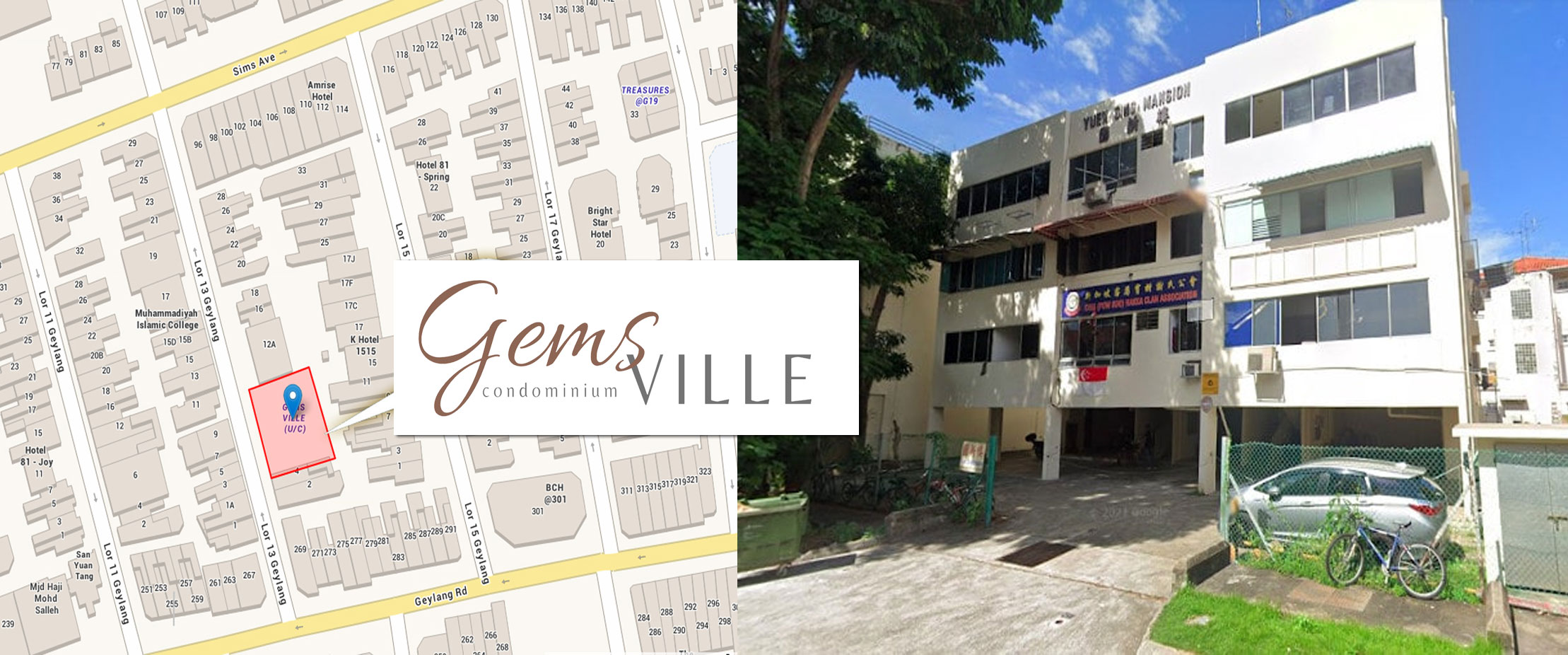 Gems Ville Location Map
Explore amenities around Gems Ville Now!!!
Living at Gems Ville Residences, you feel like you are placed in the hub of connectivity right on the edge of the city of Singapore. Convenient public transport accessible from your home makes most areas of the island accessible. Not one but four metro stations are within walking distance - Aljunied, Kallang, Dakota and Mountbatten, giving you an island-wide train network to literally get anywhere. The location also offers easy access to other parts of Singapore via the Nicoll Expressway, KPE, PIE, ECP and CTE, ensuring minimal travel time.
For those who want to escape the hustle of city life, you can rejuvenate yourself with all the amenities and spas for tranquility and convenience. With the Government's plan for more areas along the Kallang River, residents will enjoy greater convenience with open spaces and nature used for exercise, as well as social activities whenever.
For local eats, future residents can head to one of the main Food Centers within a short radius such as Kallang Estate Market and 51 Old Airport Road Food Centre, Market & Food Centre, Jalan Batu Market & Food Center Block 4A, Sims Vista Market & Food Centre, Circuit Road Haig Market & Food Center, Block 89 Market & Food Centre, Upper Boon Keng Road Market & Food Center and Circuit Road Block 80 Market & Food Center. For residents with young children, you will be glad that there are many primary and secondary schools around Rezi 24 such as Kong Hwa School, Macpherson Elementary School, Superintendent's School Geylang School of Education (Elementary), Geylang Methodist School (Secondary), Canossa Convent Elementary School, Tanjong Katong Elementary School, Broadrick Middle School, Dunman Middle School, Northlight School, Chung Cheng Middle School (Main), Tanjong Katong Girls' School and Tanjong Katong High School. There are also two known International Schools, Chatsworth International School (East Campus) and Canadian International School (Tanjong Katong Campus) near Gems Ville.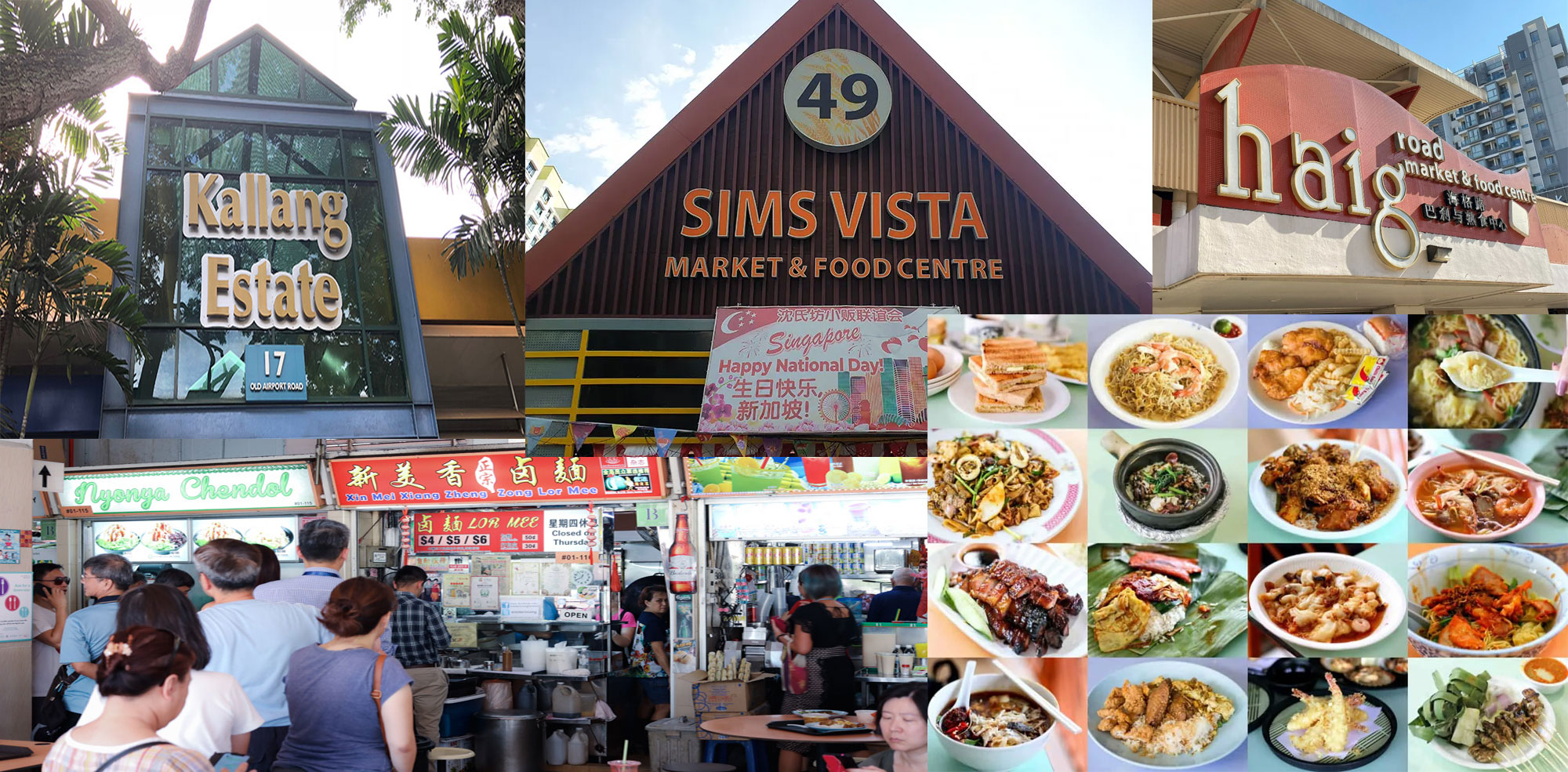 Gems Ville in Geylang - a place full of famous food markets
To constantly update the latest news about Gems Ville and not miss any interesting information, check out the latest news about this project here!!!
Contact to Showflat Viewing Registration
Gems Ville Condo - Good Accessibility Offers Even More Options