Gems Ville is just a walking distance from the top 3 BBQs in the vicinity
Gems Ville is a new condominium located in the busy central Geylang area. This is a future residential place with a plenty of advantages of neighborhoods and facilities, offering residents a comfortable and affluent life. Expected to be the highlight of the historic Joo Chiat area, Gems Ville owns the area a fresh and youthful appearance. Gems Ville promises to be one of the new high-end and style projects of District 14 with a attractive price to attract a lot investors and homebuyers. Quickly register with us and get the latest news as well as price promotions from investors.
Below this article will mention top 3 BBQs in the vicinity areas so that Gems Ville Condo residents can refer and enjoy at weekend or party with friends. There are many centers near the project such as Liu Da Ma BBQ, 得月楼烧烤BBQ (De Yue Lou Chinese BBQ), BBQ Box (Geylang), etc. Top 3 BBQs are just 1 to 5 minutes walking distance from Gems Ville Condo. You can enjoy the most suitable places to eat and drink at them, while ensuring convenience and delicious.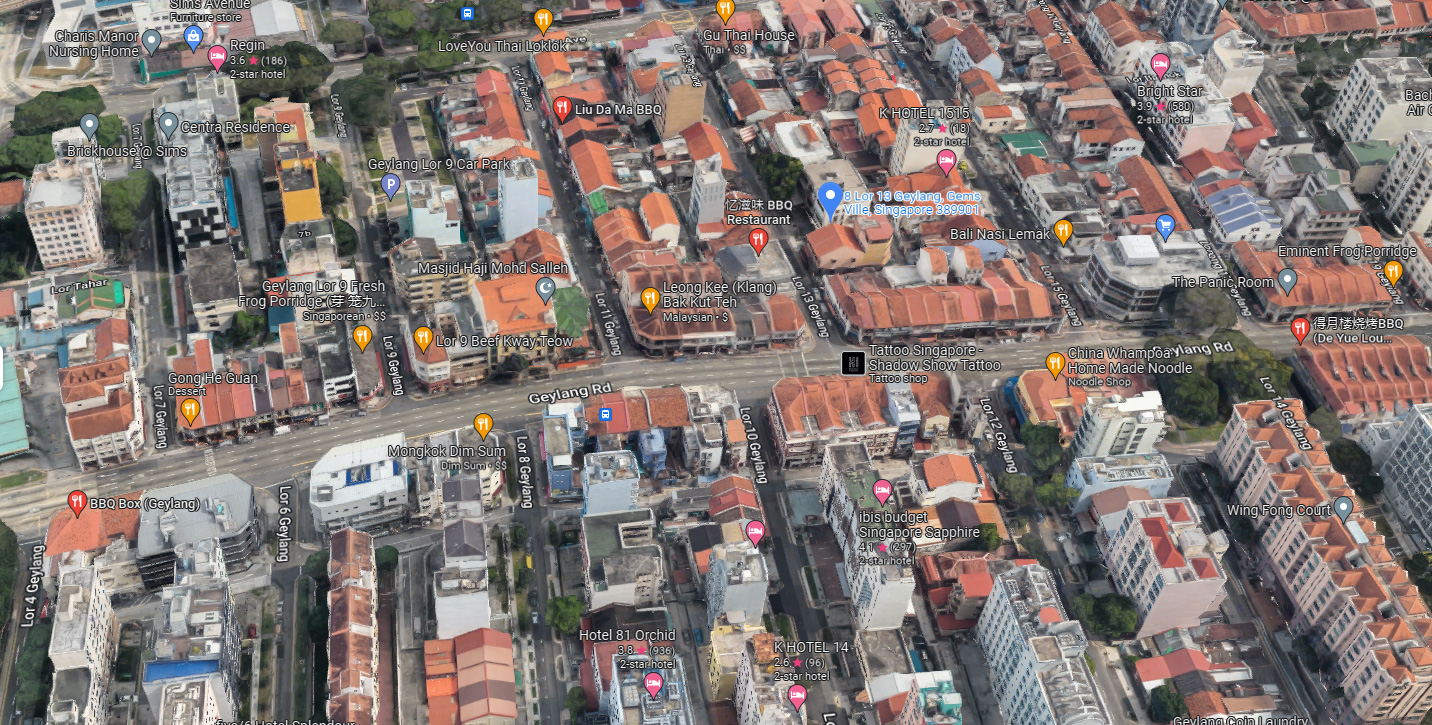 Gems Ville is just a walking distance from the top 3 BBQs
Gems Ville is just some minutes walking distance to coffee shops along Geylang Road
Liu Da Ma BBQ is a place closest to Gems Ville @ Geylang, it is located at 26 Lor 11 Geylang, Singapore 388718 and open at 12pm - 12am. As a competitor to BBQ Box, this place offers an authentic atmosphere as if you were in China. The food is well seasoned and what makes people happy is the real charcoal used to heat the skewers. A famous delicacy served here is lamb leg, which is a large portion and will require at least 4 adults to complete. Reasonably cheap drinks. Service is clear and crisp, just the way I like it. Make a reservation unless you plan to drop in at 5pm and prepare to leave by 7pm.
Gems Ville is also near 得月楼烧烤BBQ (De Yue Lou Chinese BBQ) - 284 Geylang Rd, Singapore 389331, just 3 min walks to this restaurant. 24/7 restaurant gives you a more comfortable choice of time to enjoy your meal. The skewers were delicious - well seasoned and perfectly smoked. Must try: 2$ Pork Belly, 1$ Lamb, 1$ Fat Beef, 1$ Grilled Mantou. Perfect with beer too!
Less than 300 meters from Gems Ville with a 4-minute walk is BBQ Box (Geylang). The skewers are quite delicious such as spicy shredded chicken wings, pork neck, lean and fat beef and even lamb. Portion is pretty much per stick and price is a bit expensive compared to other BBQ skewers nearby. However, a bit lacking in flavor for some of its dishes. The place is very well maintained and clean, I must say the beer is quite cheap!
​
For more information, discover more the latest news of Gems Ville here and book for an exclusive vvip showflat preview!
Gems Ville | Email Us To Get The Latest News
Gems Ville - Sign up now for an exclusive vvip preview and enjoy exclusive discounts!