Gems Ville Condo - luxury apartment project integrated with all layers of life
Gems Ville includes many different luxury apartments, is a great choice for potential residents. Customers can choose from 1 to 5 bedroom apartments, or even penthouses to suit their own needs or for multi-generational families. Each room is luxuriously furnished and spaciously arranged to ensure that residents will live in the comfort and privacy of their dream home.
At Gems Ville Condo, the interior is a mix of various elegant items and luxurious furnishings creating a lavish haven that future occupants can enjoy and be proud of. The different rooms have the best quality of materials used to ensure that a satisfying home-like experience can be achieved. Kitchens have the best countertops for a comfortable cooking experience. The marble floor tiles add to the luxury that the apartments bring.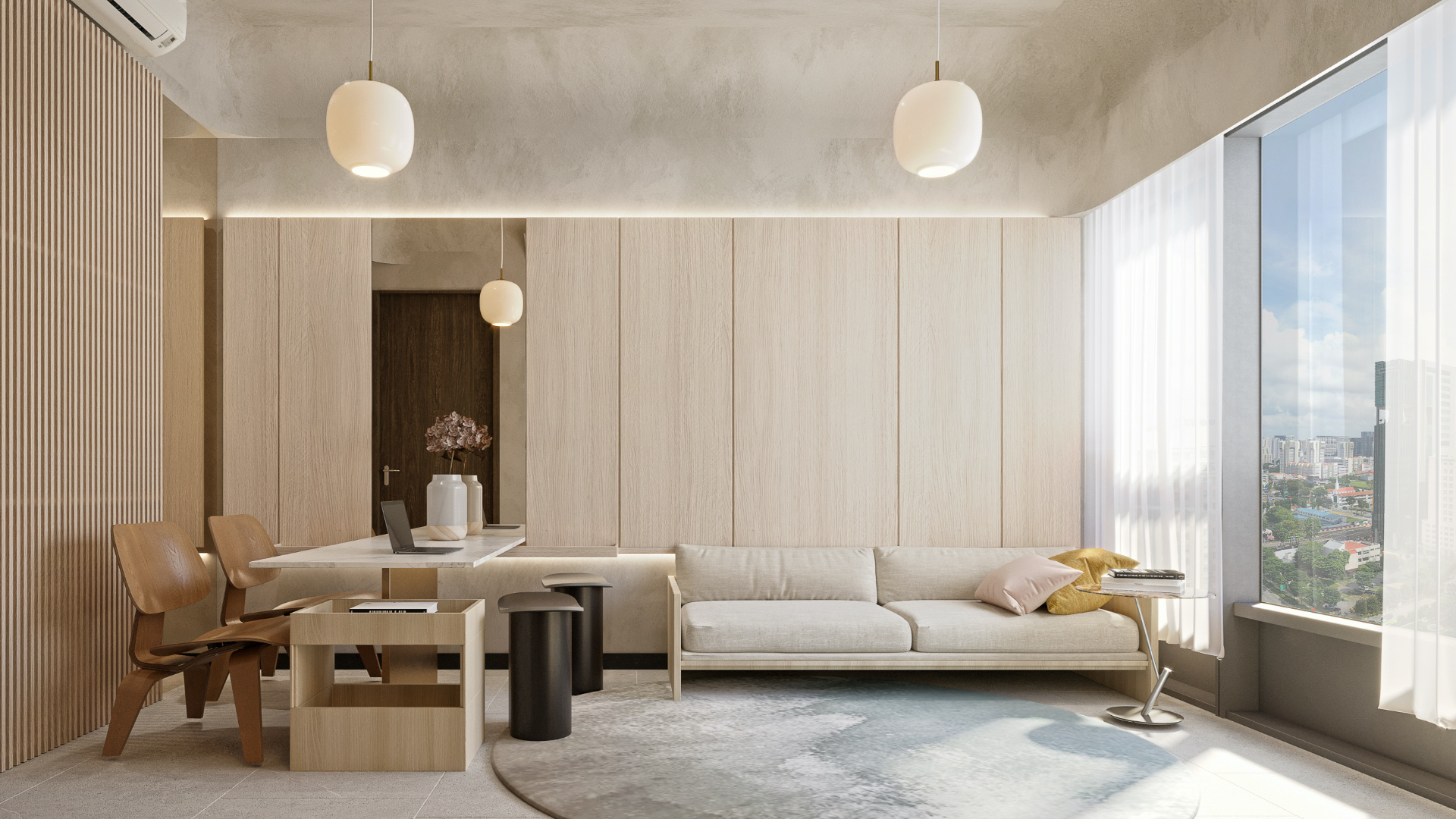 Gems Ville Condo Architecture - luxury apartment project integrated with all layers of life
CHECK OUT GEMS VILLE UNIT SEARCH
Discover Gems Ville Unit Search for more unit types' information!
Gems Ville Interior Design and Architecture: Sophisticated and exudes luxury
Gems Ville Residences Architecture has interesting layouts for its various apartments. Each layout embodies an atmosphere that will allow its future residents to enjoy the unsurpassed comfort that will greet them every time they return home. Rooms in each unit vary from 1 to 5 bedrooms, allowing the residence to cater to a maximum of small families.
With truly modern facilities, residents at Gems Ville will be able to fully enjoy their stay. The apartments are also furnished with distinctive modern touches such as beautiful marble finishes and elegant countertops. The spacious functionality of each home unit enhanced by various home features will make it the most ideal home you can dream of. Not only is it spacious, but it also has an additional balcony that allows its residents to have majestic views of the surrounding area.
In terms of interior design, each room is well-appointed with household items deliberately selected to ensure that each home will offer a comfort that each type of resident will enjoy experiencing. Each room has an elegant finish. Elegant marble tiles, beautiful large glass windows and perfectly placed lighting create a wonderful and relaxing home-like atmosphere.
Kindly follow us to get the latest news about Gems Ville and sign up now to enjoy your exclusive VVIP Showflat preview and get a taste of the lifestyle that awaits you here at this luxury development. here!!!
Email Us To Get The Latest News
Gems Ville Condo - Elegant Layout Accentuates The Contemporary Spaces.