Explore some of the prestigious kindergartens and preschools around Gems Ville
Located in a sought-after area, Gems Ville project is an independent 8-storey Freehold apartment building, common facilities, located in District 14, along Geylang Lorong 13. Modern beauty, expected to be completed soon. completed in 2025, attracting attention from the surrounding urban area with its open façade. More specifically, the project has a prime location with excellent access to major highways, bringing residents to all parts of the city such as Pan Island Expressway (PIE), Nicoll Expressway, Nicoll Expressway. Kallang Paya-Lebar Expressway. (KPE), allowing you to drive a short distance to key locations in Singapore. With an impressive connection location, this project has good connectivity and is so convenient that you don't have to worry, especially for young families who are wondering about finding a preschool or kindergarten for their children.
Check out the Gems Ville Location right here to learn about this development's convenient connectivity!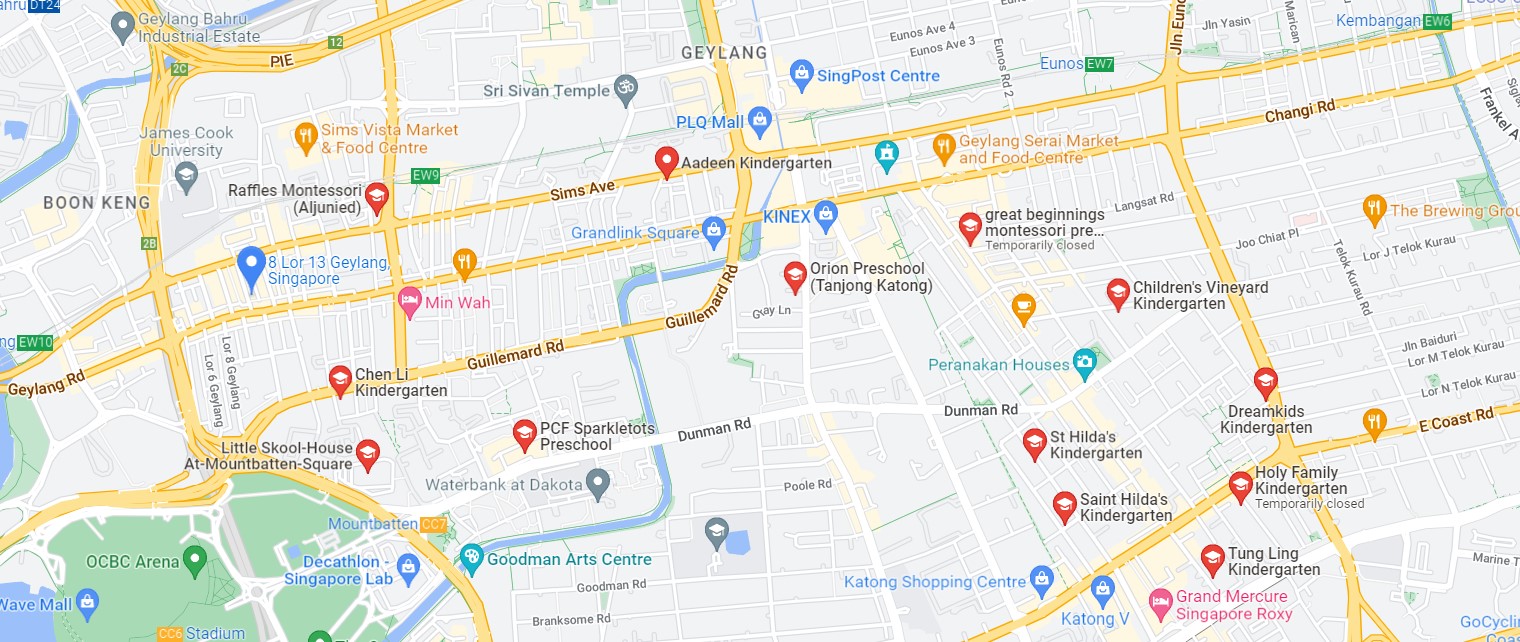 Some prestigious kindergartens and preschools around Gems Ville are essential suggestions for you.
Explore amenities around Gems Ville Now!!!
For couples who are looking for a school for their children, Gems Ville Condo can be a great choice for you when the project is surrounded by famous educational institutions, especially preschools and kindergartens. If you are a demanding parent, choosing the right preschool and kindergarten for your child can be quite challenging. For preschools, it must be an educational facility designed for children between birth and formal school age and should be a place to help children have the most comprehensive start to learning. For kindergartens, we should choose a type of preschool for children from three to five years old, with an educational plan that is not too harsh and has regular communication with parents. Below are suggestions for preschools and kindergartens near the project that you can refer to.
Near Gems Ville Residences are a number of preschools and kindergartens with quality curriculum systems, creating more diversity for children. National and international schools are just minutes away. Some schools such as Chung Cheng High School, St. Gerard, Northlight School, and Victory life Christian School. In a kindergarten, educational techniques are largely based on play and discovery methods. After kindergarten, a child begins the first year of formal education in a school. Most kindergartens are geared towards teaching children's social skills, self-esteem, and academic development. In some places, it denotes the first year of school and focuses on five-year-old children. In these particular settings, kindergartens offer more formal education than other types of formal schools. Some suggestions for you like Raffles Montessori (Aljunied), Chen Li Kindergarten, PCF Sparkletots Preschool, Aadeen Kindergarten, Orion Preschool (Tanjong Katong) and Little Skool-House At-Mountbatten-Square, etc.
To constantly update the latest news about Gems Ville and not miss any interesting information, check out the latest news about this project here!!!
Contact to Showflat Viewing Registration
Gems Ville Condo - Good Accessibility Offers Even More Options